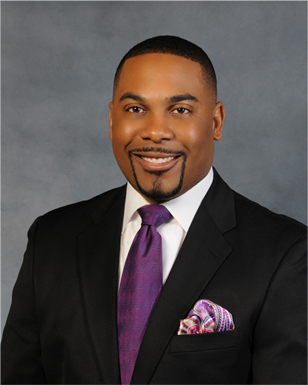 The Rev. Dr. Derrick B. Wells, senior pastor of Chicago's Christ Universal
Temple since 2012, is a contemporary man of God whose testimony is one that
embodies his love for Jesus and humanity. It is the manifestation of the vision God gave him to help build and better individuals, families and communities.
A Chicago native, Dr. Wells' journey to ministry includes a life of encountering pitfalls as a youngster in the inner-city, to redemption and solace as a devotee of the founder of Christ Universal Temple, the beloved Rev. Dr. Johnnie Colemon, whom he refers to as "a spiritual giant." The Rev. Colemon initiated the church in 1956 as a New Thought Christian Church. She eventually ordained Dr. Wells and passed on to him the rudiments of her progressive faith, which he continues to preach today.
"Our message at C.U.T. is a theology based upon the idea of metaphysical Christianity, an ancient faith and wisdom that was brought to the forefront and taught by Jesus and the Apostles," states Dr. Wells. "We teach people how to live better lives through the renewing of their minds. The Christian church offers different schools of thought. This is one divine thought in the Christ world."
Dr. Wells is a 1988 graduate of Simeon High School. As a decorated veteran of the Persian Gulf War, he served in the United States Navy where he received numerous awards and commendations. He went on to attend the University of Chicago and receive his doctorate from Olivet Nazarene University in Bourbonnais, Illinois. He is a critical communication scholar and a member of the Lambda Pi Eta Honor Society.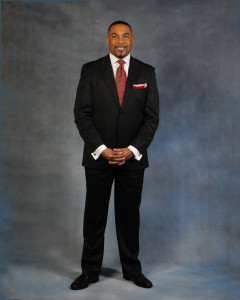 Reverend Wells was also a contributing author for the recently released book "Spiritual Principles for a Prosperous Life."
Dr. Wells' partner in life, ministry and service is his wife Sylvia.  They are the parents of a daughter, Malika and son, Mikael. The family resides in a neighborhood on the South Side of Chicago.